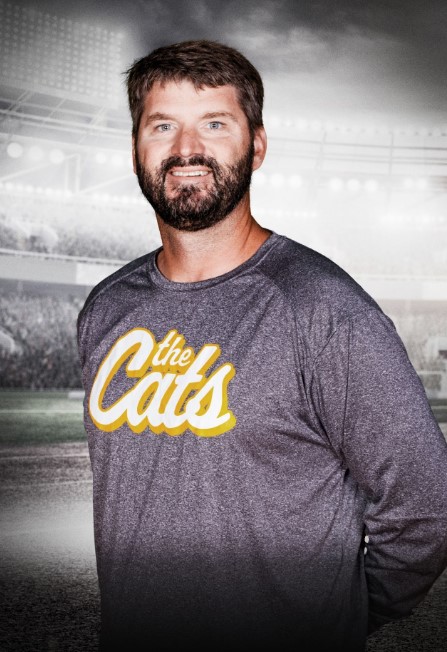 Matt LeZotte enters his 8th season as the Head football coach at Richmond Hill High School after serving 2 years on the Wayne County Football Staff as Assistant Head Coach in Jesup, GA and as the Head Football Coach/Athletic Director at Aquinas High School in Augusta, GA from 2009 – 2012. The Wildcats are coming off of a 5-year run of making it in the GHSA Playoffs advancing to the 2nd round in 2018 & 2020. LeZotte led Richmond Hill to its best playoff run in 2019, making it to the 6A State Semifinals. The Wildcats won Region 2- Class 6A Championship in 2019 and were Co-Champs in 2020. LeZotte earned the 2019 Region Coach of the Year. Additional awards include 912 Sports Coach of the Year and Savannah Morning News Coach of the Year in 2019. The LeZotte-led Wildcats have accounted for 30% of all victories in the history of the Richmond Hill Football program. LeZotte is the all-time winningest coach at Richmond Hill.
In College: LeZotte was a four-year letter winner and three-year captain at QB while playing for James Madison University in Harrisonburg, VA. He was the captain of the 2004 I-AA National Championship team. He was the first three-year captain in the school's history.
Personal: LeZotte and his wife Lindsay have two daughters, Lucy and Alice, and one son Tate.