Without our sponsors, The RHHS TD Club could not provide needed support for your Wildcats. We have different sponsorship levels, if you wish to join, please contact one of our TD Club Officers or visit our Sponsorship page click here for more information.
Clear Bag Policy for Richmond Hill Athletics Events
To ensure the safety and security of all attendees, Richmond Hill Athletics has implemented a Clear Bag Policy for all events held at our facilities. Starting [date of implementation], the following guidelines will be in effect:
1. Allowed Bags:
– Clear plastic, vinyl, or PVC bags that do not exceed 12″ x 6″ x 12″ in size.
– One-gallon clear plastic freezer bags.
– Small clutch bags or purses not exceeding 4.5″ x 6.5″ in size, with or without a handle or strap.
2. Prohibited Bags:
– Backpacks, large purses, and duffel bags.
– Tinted or colored bags that hinder visibility.
– Non-transparent bags or containers of any kind.
– Oversized or framed bags.
3. Personal Items:
Guests are allowed to bring personal items such as keys, wallets, and cell phones. These items may be carried separately but will be subject to inspection upon entry.
4. Unopened Water Bottles:
Unopened water bottles are acceptable and encouraged for each person. To stay hydrated during the event, attendees may bring one unopened water bottle per person.
5. Screening Process:
All bags and personal items are subject to inspection by security personnel at the entry gates. To expedite the process, we encourage attendees to use clear bags and have them ready for inspection.
6. Exceptions:
Approved media representatives and other personnel with specific event-related duties may be exempt from the Clear Bag Policy but will still undergo security checks.
Richmond Hill Athletics prioritizes the safety of our fans, athletes, and staff. By adhering to this Clear Bag Policy, we can collectively enhance the security measures in place and focus on enjoying the excitement of our athletic events. Thank you for your cooperation and support in maintaining a safe and enjoyable environment for everyone.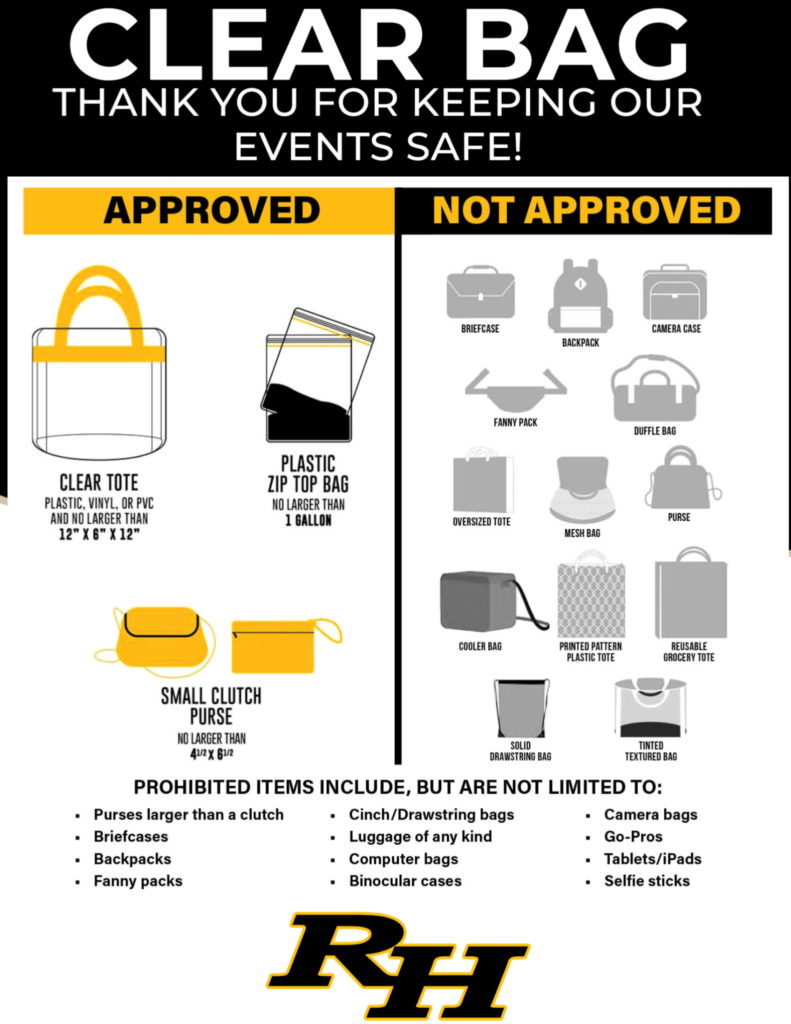 Join us on Remind to keep up to date on the latest information from the Touchdown Club.
Enter Class Code @37kkgf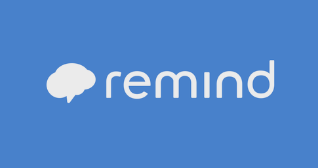 WEBSITE INFORMATION
RHHSFOOTBALL.com website is funded solely by the RHHS Touchdown Club. All content is managed by the RHHS Touchdown Club in close coordination and cooperation with the Richmond Hill Wildcat Varsity Football Program. We hope you find the site to be informative, educational, accurate and representative of the high caliber of RHHS Wildcat Football we have all come to know and love over the years. Go Cats Go!!!